COCA-COLA | PREMIER LEAGUE
The task was to create a brand platform for Coca-Cola's sponsorship of the Premier League. So we created 'Where Everyone Plays', and to show football is for everyone, our launch film features 250 real fans from all 20 clubs. 
D&AD Shortlist, One Show Merit, Creative Circle Silver, A.P.A Diamond, Campaign Ad of Day and Pick of the Week

.
A version of the ad went up on Coca-Cola's iconic Piccadilly Circus site in London.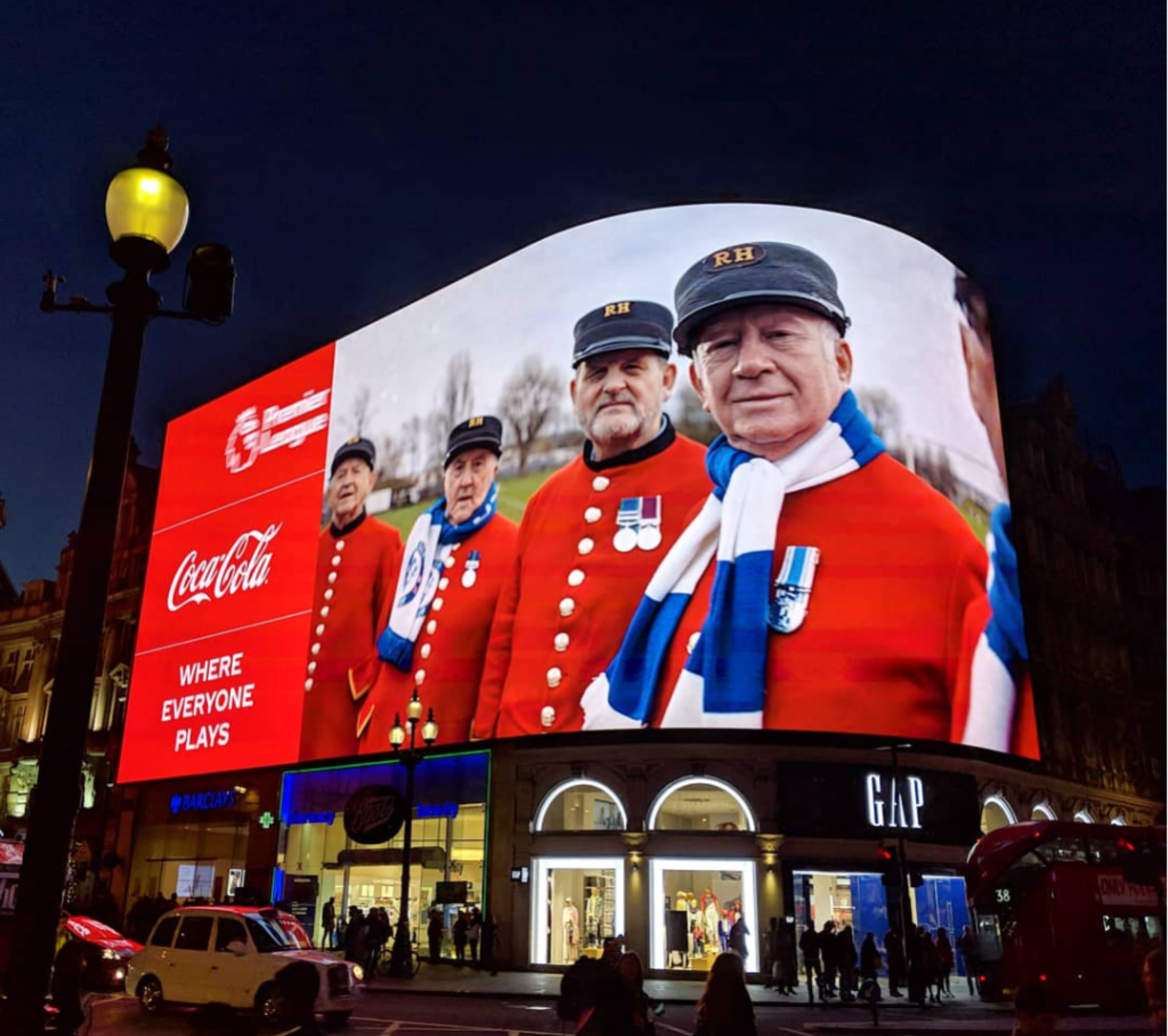 A range of shorter edits went out to fans on social media before matches.
And here's the remix with three promoted teams for the 2019/2020 season.